We know Jimmy Buffett invented the license to chill, but before he was livin' on island time, he was quite the frat star at the University of Southern Mississippi. That's right, meet Brother Buffett of Kappa Sigma.
So we figured, there's no better way to brag on Kappa Sig than to do it with the songs of their brother. Not that you needed more of a reason than being Jimmy Buffett's bro, here's some reasons to rush Kappa Sig as told by the titles of Jimmy Buffett's songs.
"Workin' 'N' Playin'"
Its the same to me Playin' and workin' Simultaneously Workin' and playin' Feels so fine, I think I'll play a little overtime
Similar to a mullet, Kappa Sigs are definitely business in the front and party in the back. There's nothing like a guy that understands the value of a great work ethic and an even better party. If you meet a guy in college that just seems like he's got his stuff together- it's safe to assume he's a Kappa Sigma. With A+ grades, hours of community service, and parties that put most to shame, Kappa Sig's really do have it all.
"Ain't He a Genius"
Ain't he a genius?
The boy's become a star
And he smiles upon the faces
Who wish they could go far
Not every college kid understands that you actually go to college for an education, but that's never been hard for Kappa Sig's to remember. It actually seems like nothing is hard for them to remember because they are totally schooling the school thing. For the members that exceed the already high expectations of the fraternity with A+ academics, community service, and upholding the brotherhood values, the Kappa Sigma Endowment Fund has a surprise for you. A $4.5 million surprise, actually! Since the fraternity began in the Italian Renaissance period the fraternity has rewarded outstanding members with scholarship to assist them in life.
"Great Heart"
This world is full of strange behavior
Every man has to be his own savior
I know I can make it on my own if I try
But I'm searchin' for a great heart
To stand me by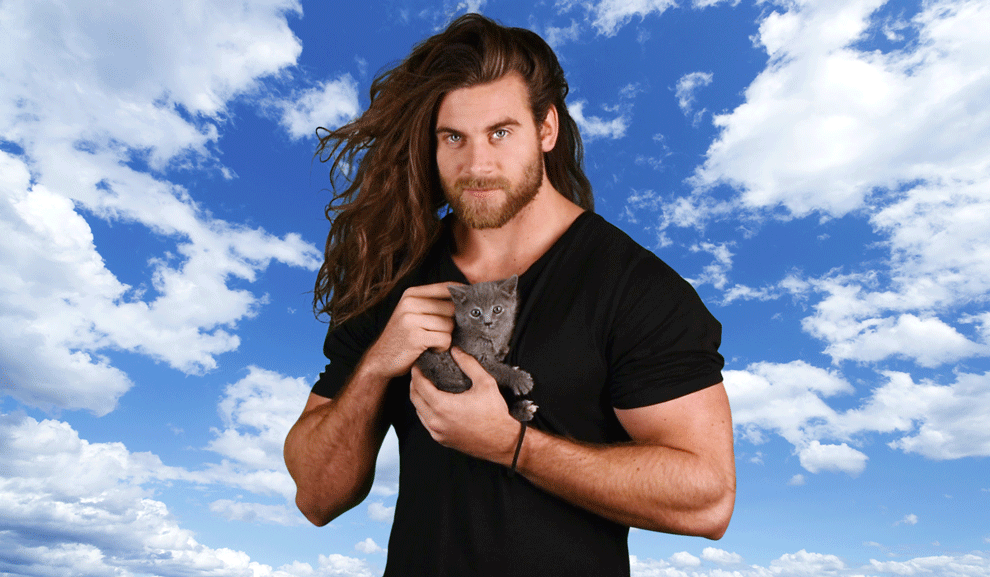 Not only do they have the brains, but they care about their community too. And all the girls SWOON. The brothers of Kappa Sig provide thousands of hours of service and donations to charities in their surrounding communities every year. Kappa Sigs have organized park clean ups, volunteered as Big Brothers, put on volunteer rock concerts, but that's just scratching the surface. Through their program A Greater Cause, they raised more than $5.8 million for charities, and volunteered over 1.1 million hours of their time. These guys understand that the world is bigger than just them.
"Captain America"
He's a lightnin' flash who'll make the dash from one coast to the other
To stop a crime or lend a dime or help his aging mother
Captain America we love you, Captain America you're grand
Oh Spiro Agnew eat your heart out Captain America's our man
One charity near and dear to the Kappa Sigma Fraternity's heart is their Military Heroes Campaign. This campaign created in 2007, aids people that have served in the military and raises money for them and their families. Since it's start the organization has raised over $1,000,000 to donate to organizations that help wounded veterans in the United States and Canada. That makes me proud to be an American, and proud of Kappa Sig!
"Hey Good Lookin'"
Hey, Hey, Good Lookin', whatcha got cookin'
We can't ignore the good looks on these guys. I know, I know, it's not fair, they care about school, their communities, and are nice guys. They shouldn't be allowed to be cute, like save some for the rest of us. But alas they are cute. Not only are they handsome, but the houses they live in are pretty dope as well.
Quite the beauties, what can we say?
"We Learned to be Cool From You"
Friend friend
We are at it again
Blastin' off to Timbuktu
I said it before I'll say it again
We learned to be cool from you
Easy to say, we've introduced you to some of the coolest guys on campus. Even Jimmy Buffett thought the Kappa Sigmas were cool enough for him, and we know Jimmy is the absolute coolest. If Jimmy didn't convince you to rush Kappa Sigma, you could always ask Jerry Jones.