It's time for another Alumna Spotlight! 
Lauren is a former Kappa delta from the University of Arkansas. she was a member of PC' 11! Lauren moved back to Oklahoma where she is now a part of the "Big Girl Club."
I asked Lauren what her bid day was like. She told me it was the most fun day of the year. "It should be a holiday. So much excitement; either to be getting into your dream house, or for recruitment to FINALLY be over." 
I gave Lauren a list of words and asked her to rank them from most important to least important throughout her college experience. Her first word? FOOD. I don't think any of us can judge her though. You know you would pick Cici's over studying any day. 
Lauren loved everything "sorority." From recruiting new members to wearing her favorite norts and frockets she lived and breathed everything srat. 
Lauren told me that she still wears her sorority t-shirts all the time and that she is in denial over graduating. I picture Lauren sitting at her house on a Friday night wearing her favorite sorority tank watching the latest reality TV episode and reminiscing over the best four years of her life thus far. She may or may not have confirmed this moment with me.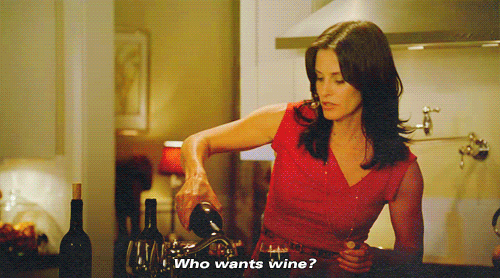 Her favorite sisterhoods were getting her nails done, having a movie theater rented out just for her and her sisters and doing jazzercise during spirit week (which was also her most embarrassing moment during college)
Lauren's moves didn't stop at Jazzercise... Before every function she would get ready to the song "Make It Nasty" by Tyga (which also classifies as an embarrassing moment) 
Lauren's two other favorite sisterhoods were getting her nails done for free with her sisters and having a theater rented out for them to see a movie all together. Who doesn't love free things and hanging with your sistas?!
What is one thing everyone thinks of when living in a sorority house? MATRESS SLIDING!!! This was one of Lauren's favorite things to do while she lived in Kappa Delta. She also loved being able to get ready with the girls and watch the bachelor on Monday nights in the sunroom. 
Lauren LOVED functions. She loved walking from room to room in the sorority house getting ideas from her sisters on what to wear for each event. "The music was always turned up loud and everyone was so excited for the night." 
Lauren's favorite function was Voodooo. Voodoo was Kappa Delta's Halloween function where they all dressed up with their dates and went to a venue for the function. She didn't always go all out with her costumes. She chose the ones that required easy and comfy outfits. 
When I asked her to describe her four years of college in three words she said, "TAKE ME BACK." I think it's safe to say that Lauren made the most of her college experience. 
We had so much fun getting to know Lauren and learning about her college experiences. Her jazzercise moves and love for food are two reasons she will always be one of our favorite alums!