Meet Dylan!
Dylan is a Kappa Delta at the University of Arkansas. She is in the 2013 pledge class! Dylan is a Marketing major with a minor in Supply Chain. After she graduates next year she wants to move back to her hometown of Dallas, TX to find a job in either of those fields! 
What was your favorite sisterhood during work week? Why?
"My favorite sisterhood during work week was when we had a Lip Sync Battle. All of the funny girls in our sorority picked a song and put on a performance for everyone in the chapter. All of the songs and girls were so funny and it was a great opportunity to take a break from all the stress of the week and just laugh with my sisters."
What is the hardest part about recruitment? 
"I would say the hardest part about recruitment is the long nights during Formal Recruitment. Work week is hard but we are able to still have fun and hang out. During actual recruitment we have to wake up so early and get ready and then we are at the house super late. This process continues over 7 days so it can become exhausting."
What were your favorite Halloween costumes? 
"I'm not super into dressing up for Halloween but some of my favorite costumes have been ones that my friends have worn. My roommate and her boyfriend dressed up as Allie and Noah from The Notebook. She actually won our competition for best costume that year!" 
Do you every go full out on tack Christmas costumes? Tell me about your outfit/function!
"Once again I don't ever really go all out. This year for tacky Christmas I decided to do more of a cute outfit. However, my roommate loves to dress up and she went completely all out and dressed up as Cindy Loo Who from The Grinch Who Stole Christmas. We had so much fun helping her get ready and trying to figure out how to make her hair stand up all night!"
THE GRINCH!
What is your favorite game day ritual?
"Game days are my favorite days of the year. I really love the entire day/process. From getting ready with my friends to walking to the game and meeting up with everyone to tailgate, I love it! If I had to pick a fovorite game day ritual it would going down Stadium Drive and getting BBQ from Sigma Nu and just walking down Frat Row."
Tell me about you and your sorority families relationship. What are some things you like to do together?
"I am very close to my sorority family. We are all from the same town but didn't know each other until college! Our favorite thing to do together is go to family dinners and catch up on what is going on in our lives. We also like to exchange gifts with each other on special holidays such as birthdays and Christmas! I am very lucky to have such a close sorority family and I hope to continue our friendship after college!"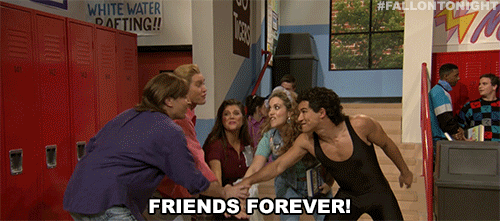 If you could go back in time what would you change about your freshman year of college?
"I really would not change anything about my freshman year. My first year of college I had the time of my life and I wouldn't change anything abou tthat. I learned so much about myself in my freshman year. It allowed me to learn how I handle certain situations and that has been valuable to me for the past 2 years." 
What is some advice you could give to the incoming new members? 
"My advice to incoming new members would be to meet as many of your pledge sisters as you possibly can. Go to every function, sisterhood, and activities that your sorority puts on. The more people you know the more you will enjoy being in a sorority! Another piece of advice would be to go to class!! It's easy to skip once and for it to become a routine. Just go to class and make sure you care about your grades even though it's just your first year."
Dylan clearly has had some amazing college years! We all have no doubt that her last year at the University of Arkansas will be no different!