Hannah was a Kappa Delta at the University of Arkansas in PC' 11. Hannah was a nursing major and loved Hannah is now a nurse in Atlanta Georgia doing what she loves! Hannah is the definition of likable. She can get along with anyone and impresses every person she meets. From her involvement in the Kappa Delta chapter to her unconditional love for pumpkin spic lattes she showed everyone what it was like to be the perfect Panhellenic woman. 
When I asked her to describe her college experience she spoke in the words of a true sorority girl. "SO MUCH FUN." (cue basic sorority girl voice)
Most girls dread recruitment week for the all obvious reasons. Lack of sleep, lack of food, overabundance of make-up and a smile that has been on your face so long that it actually hurts.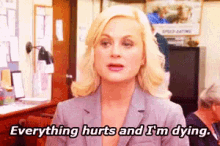 Hannah isn't like most girls. She is a ~sorority~ girl. She loved it because it meant Bid Day was right around the corner. Bid day was a second Christmas during the year. She told me her excitement was "on another level" on bid day and that made recruitment worth it for her.
What was the most played song throughout college? 
"We played the heck outta Taylor Swift's 1989"
I asked Hannah about some of her most embarrassing moments during college and I am so glad I did. She told me about her walk to microbiology one morning. The day was going great until she made it to the stairs. She fell down an entire flight and in the words of Hannah herself, "I had to walk the rest of the way to class with a twisted ankle, bleeding shin, and a bruised ego." ://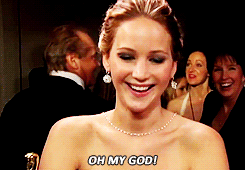 Hannah kept all of her favorite sorority t-shirts and pretends to be a collegiate member everyday... lol just kidding (not trying to embarrass you anymore) She did keep some for the memories because she spent valuable money on over a hundred t-shirts.
Hannah's favorite function of the year was called "VOODOO." It was Kappa Delta at the University of Arkansas' Halloween function. It was a date function so typically your date and you would match or coordinating accordingly. These were some of Hannah's favorite costumes from college : ) 
Disclaimer: Hannah didn't actually dress up as these but we really wish she would have :/ 
When asked to order a set of words from most important to least important while she was in college Hannah's answers were 1. Friends 2. Studying, 3. Food 4. Going out 5. Clothes 6. Boys. 
Hannah's family lived in North Carolina while she was in college so ranking friends number 1 on that list of words was very important. Friends were her family for most of the year.
For spring break Hannah didn't need to go to the beach because her family lives in sunny North Carolina but her senior year spring break was her favorite because she got to go to the beach with her sorority sisters. They all rented a house for the week and did what most girls do for 7 days. (see below)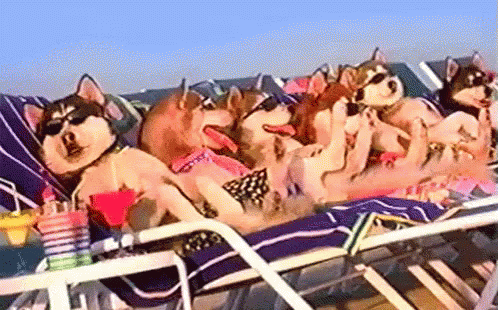 Not much has changed since Hannah left college. Especially the wardrobes when walking to class. Hannah's favorite outfit was norts and t-shirts (unless it was cold she swapped the norts for leggings). As we all probably already know, this outfit is the definition of class in the sorority world. 
Hannah remembers being a new member of Kappa Delta as overwhelming at first. She felt like she was stretched thin from always trying to make friends, balance school work, and life in a sorority but as time went on she reflected on her memories made in the sorority and she didn't want them to come to an end. During her senior year the aspect of time became very precious. She made some of her favorite memories senior year because she really wanted to make the most of everything. She didn't want to leave college because of all of the amazing memories from her sorority.
Hannah's college experience really couldn't be defined in any other way. It must have truly been, "SO MUCH FUN." (cue basic sorority girl voice again)