If you're the type of person who is intimidated by the idea of picking out a Halloween costume, look no further! Here's your ultimate guide to finding your match made in Halloween costume heaven! Whether it's for school, work, last minute, or the most elaborate outfit since Lady Gaga dressed in all meat, (remember that? Yikes.) we'll have something for ya.
Work Appropriate Costumes
1. Your favorite fruit!
It's so simple, just find a nice dress the same color as the fruit you want to dress up as and make a little green "stem!" You'll be cute and work appropriate! Here's a couple of our favorite fruit costumes, we're dying to try out!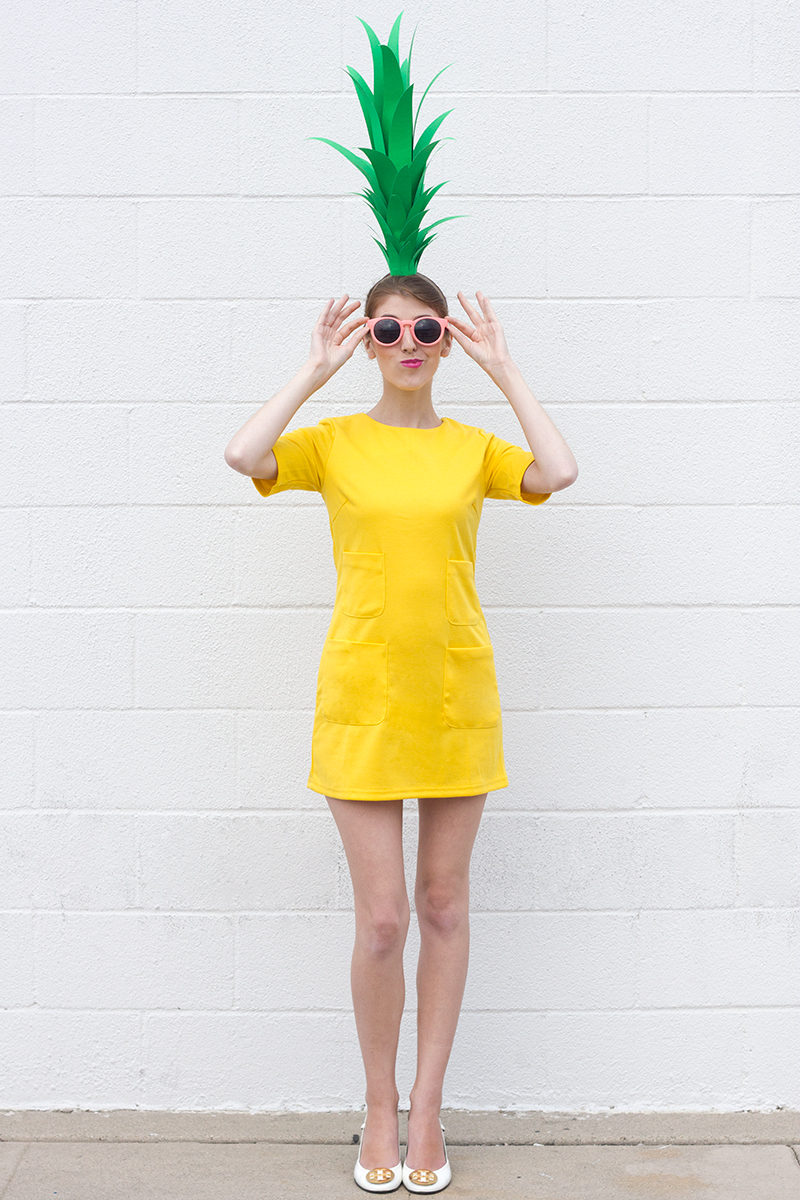 2. A sweet treat!
Pick your favorite dessert maybe ice cream or a cupcake? You can use things you already have in your closet and be the sweetest in the office!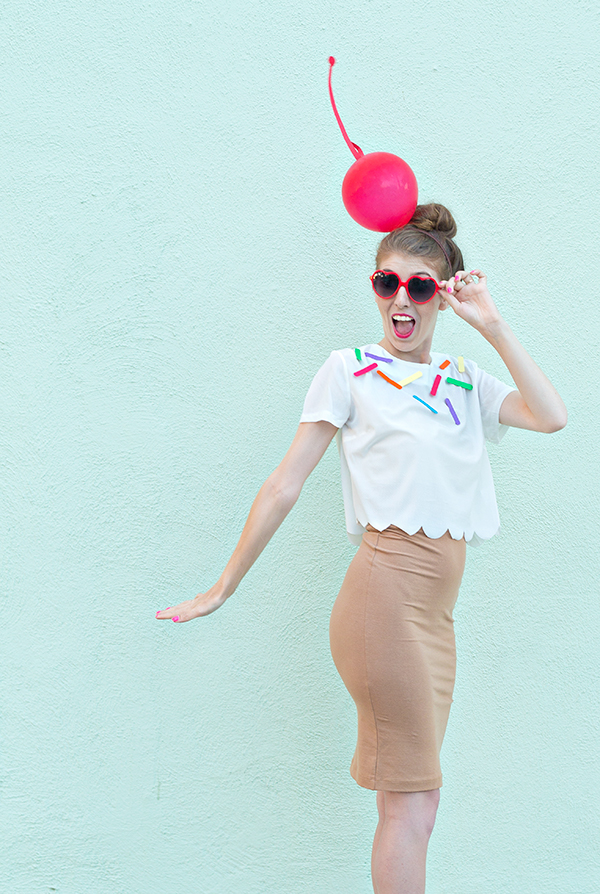 3. FLO! From Progressive!
This costume is super easy and everyone will know exactly who you are! Maybe this isn't the costume for you if you work at another insurance company... sore subject? Other famous commercial stars that are easy to dress as are Jake from State Farm and Mayhem from the Allstate Insurance commercials! 
 Pop Culture Costumes
1. Donald Trump
A good excuse to run around all day yelling "you're fired!" Hey, he's been getting a lot of attention lately and your costume is guaranteed to get you some attention as well. (Yep, there's boys and GIRLS options.)
2. Hillary Clinton 
Grab yourself a paint suit and you're 88% there! Blackberry in hand, you'll be the boss lady of your Halloween party! 
3. "The Dress"
The dress that could ruin friendships is now a Halloween costume! This dress almost broke the internet while people debated if it is black and blue or white and gold. This hilarious costume lets you pick both. And, fair warning, will probably bring up some old wounds. (It's black and blue, by the way.)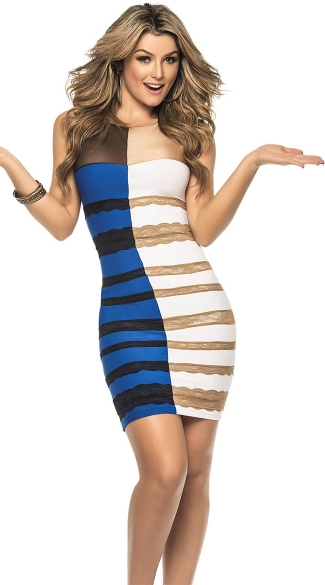 4. Emojis!
You'll have heart eyes over these clever emoji costumes. They're so easy and all your friends that have Androids will be confused!
Last Minute Costumes
1. Rosie the Riveter
Who wouldn't want to be this awesome lady for a night? All you need is a denim shirt and a bandana. Even Beyonce tried this one! 
2. Black Eyed "P"s
If you can't call up Fergie to join you on Halloween night, here's your next best option! All you need is black paint and a shirt with a "P" on it... there you have it! A black eyed "P"! 
3. Any costume Jim from The Office has worn for Halloween.
Jim is notorious for never trying in regard to Halloween costumes (and occasionally his job), here's a Jim Halpert guide to Halloween costuming. 
Three-Hole Punch Jim. Basically this is just a normal outfit you would wear to work but with three black circles on the left side of his shirt... like three hole punch paper. His thoughts on this costume "I'm a three-hole punch version of Jim. Cause you can have me either way- Plain White Jim or Three-Hole Punch Jim."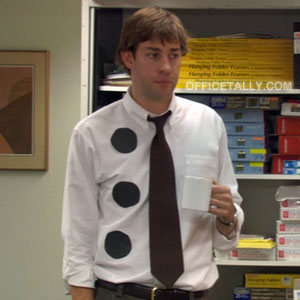 Dave. Just a guy named dave, that's all. All you need is a "Hello My Name Is" name tag and a pen to write "Dave" on it. Jim's thoughts on the "Dave" costume, "Dave." Yep, that's seriously it. 
Bookface. World's most popular social networking site Facebook can be simplified to just writing the word "book" on your face. And there you have it, face... book. Facebook. Jim's thoughts on his Facebook costume "Yes, I am the popular networking site known as Bookface." 
We hope you've found some inspiration and all your fears of dressing up are gone and replaced by fears of goblins, ghosts, and eating your body weight in candy! 
HAPPY HALLOWEEN FROM THE HOUNDSTOOTH PRESS!