Let's be honest teen culture is cray! (Oh wait, you haven't read the rest of this post so you probably don't know what "cray" means, I'll just get this one out of the way, it means crazy). But for real, the world is forever changing and due to this technological age we live in we can keep up- well we can at least attempt to keep up. I would have never thought that there would come a day when I would be so easily connected to my friends and celebrities, and yet here I sit knowing Kourtney Kardashian made Rice Crispy Treats and Taylor Swift hangs out with her cat a lot. The humor and trends on the internet can be strange and confusing, have no fear, we're going to break some of these down for y'all. 
1. Kanye 2020
So you may or may not have heard about this one. You may be thinking, "Kanye? That kinda sounds like cayenne pepper. Kanye pepper?" Not a pepper but still just as spicy. One of the most influential rappers, married to Kim Kardashian, used his platform at the 2015 Video Music Awards to announce that he would be running for President of the United States in 2020. This is probably a joke, haha, right Kanye? It's just an elaborate joke, right?? I'm kind of terrified to live in a a world where Kim Kardashian is our First Lady, but at least 2020 should be an interesting election.
2. "Miley, what's good?"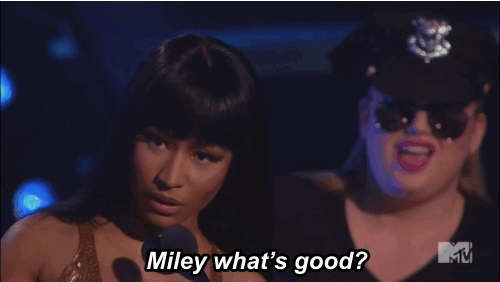 Another VMA moment the internet simply will not forget about. Rapper, singer, songwriter, Nicki Minaj was not shy about calling out VMA's host, Miley Cyrus for saying negative things about her in the press. Miley was asked for her opinions on Nicki and her response was "not too kind" and "not very polite" (If you keep up with any news on Miley Cyrus,  I think you'll agree she's not the best judge of what is polite). Nicki took her opportunity on the stage to address said remarks and executed it perfectly by simply saying-- "Miley, what's good?" This can be used in most situations when you hear someone talking bad about you, just ask what's good? 
3. "What are those?!?"
Ahh, the good ole shoe shame. "What are those?" is basically a very public way of saying "those shoes are so ugly I have to take a video of them." This trend began on Vine, a six second video sharing social media, where a user asks a cop "What are those?!?" and zooms in on pair of unattractive, thick soled, work shoes. The video quickly caught on and thousands of users began uploading videos of them yelling "what are those?" at strangers, parents, and even their grandparents. Shoes like these often receive the largest amount of hate from the "what are those?" fandom. You've been warned.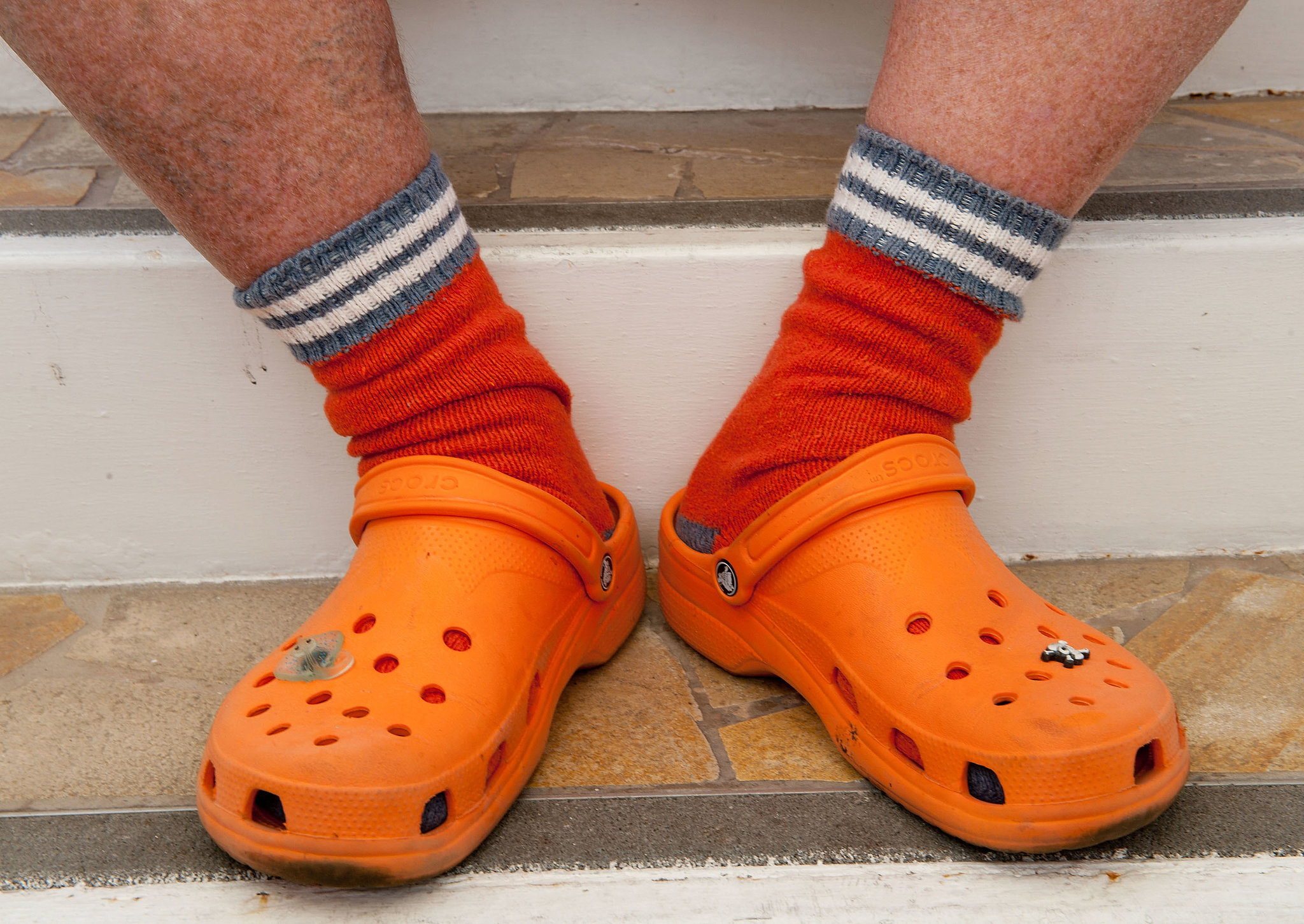 4. Man buns
"Man buns? Wow that sounds pretty inappropriate! I don't feel like discussing such matters on the web! I am classy!" -Your inner dialogue, I assume. Fear not! The man bun isn't inappropriate, it's just well a bun on a man's head. Let's take a look at a true man bun connoisseur, Harry Styles, or as I will call him for the rest of this post "Hairy" Styles. The One Direction heart throb, pulls his hair back into a slicked back man bun and something magical happens: people lose their minds. You would think this dude won the Nobel Peace Prize, when all he really did was something women have been doing for years! I mean, we'll hand it to him, the dude's rockin' that updo. But be warned! The man bun is not everyone's style. If you are considering this style and start to think, "hey, this is not my look.", you're probably right! Our man bun advice is, if you're gonna rock the man bun, be confident about it. Please man bun responsibly.
5. Bae
Bae, a word I never thought I'd stoop so low to say, yet here I am believing bae truly is... bae. You may be thinking it's just a shortened version of words like "baby" and "babe", same idea, but not exactly. Bae is an acronym for "before anything else". So bae would normally refer to a significant other. For example, "Dylan and I have been dating for 6 whole days. Dylan is bae." But for those of us who aren't as romantic, bae can be anything you'd like. Pizza can be (and usually is) bae. Netflix can be bae. Running is bae for crazy people. Friends and family can be bae. Dogs are definitely bae. Bae is what you make it. So bae everything, because bae is a really dumb way to say, "hey, you mean a lot to me" and that's pretty cool. (Be careful who you "bae" while speaking Danish, however, because it translates to "poop" and that could get very confusing)
6. On Fleek
Something you want to be. On fleek is another way of saying on point. In fact, it's a better way of saying on point. This means whatever you're doing, you better keep doing it because it's working. One thing you want to keep on fleek is eyebrows. I'm not exactly sure why eyebrows are one of the main things that fleek applies to, but its crucial. Eyebrows, shoes, Zayn Malik (former One Direction band member) are things that stay on fleek. But never lose sight of what truly needs to be on fleek, your personality and how you treat others. 
7. Bye, Felicia!
Basically the equivalent of "buh bye!" This is what you say when someone you don't like leaves a room, conversation, your life. You call them "Felicia" because it is not their real name and they will say "who's Felicia?" and you will then say "exactly." If it is their real name, that's when you have a problem, because they will probably just think you're being nice and things will get awkward. Times to use "Bye, Felicia!": when someone takes the last donut and flaunts it around like a diamond ring, you hit em' with a simple, "Bye, Felicia!" so they know you are not their friend.
Congratulations! You're officially experts of the internet! Make sure you call your Aunt Judy and tell her that her apple pie is on fleek and say bye to all of those problematic "Felicias" in your life! And if you want to stay extra trendy and relevant pick ya up a Houndstooth Press tee because you're worth it! 
Bye, Felicia!