So the houses at Hogwarts are kind of like sororities and fraternities, right? Well, we know you're beyond curious to see which Harry Potter character is in your sorority or fraternity. So we've compiled a list of our Harry Potter faves to "sort" them into the Greek life system!
Harry Potter: Sigma Nu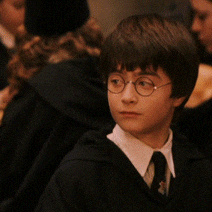 We couldn't resist putting this sassy Harry gif in here. We sorted Harry into Sigma Nu. Even though he's the "chosen one," he's still a pretty laid back guy. He's fairly quiet (I mean honestly he doesn't even talk that much for having 7 books and 8 movies named after him) but people are naturally drawn to him. You wanna hang out with this guy.
Hermione Granger: Chi Omega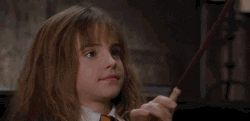 She's got brains and beauty. Hermione cares about that top GPA and doesn't want any trouble. Some may call her a teachers pet, but she uses her smarts and wit to take care of the people she loves. There is nothing she won't do for her friends.
Ron Weasley: Lambda Chi Alpha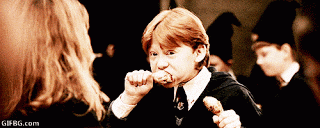 This guy is a chiller. Just like the Lambda Chi's you probably know, Ron Weasley just wants to hang out. He's always the guy you call whenever you need advice, help, or a place to rest. His family has probably taken you in and fed you at some point, just like the Weasley's do. Ron is the friend you wanna have.
Fred and George Weasley: Pi Kappa Alpha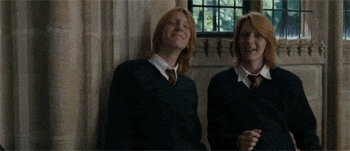 We love a fun-loving guy. These are the types of guys you'll find at Pike. They might play pranks on you, but you can't stay mad at them for long. They'll the most loyal people you'll ever meet and their jokes are only out of love. These guys will be your best friends forever, just like Fred and George.
Ginny Weasley: Alpha Delta Pi
You know those people that are shy until you meet them, and then once you do they are the best person you've ever met? That's Ginny Weasley and that's ADPis. She's probably also dating the most popular guy in the whole school and you're like #CoupleGoals. She's got family all over campus and knows how to deal with difficult people (aka her older brothers).
Nymphadora Tonks: Kappa Delta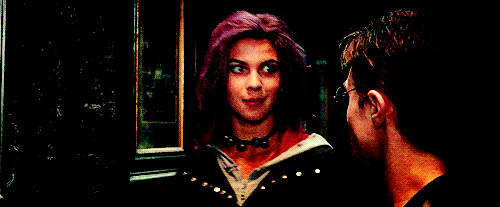 This girl is fierce. She doesn't take crap from anyone. While she may seem like a tough cookie, she is the truest friend you'll ever meet. She fights for what she believes in and will never turn her back on a friend. Part of Kappa Delta's philanthropy is Girl Scouts of America and Tonks would be like the best Girl Scout ever.
Luna Lovegood: Pi Beta Phi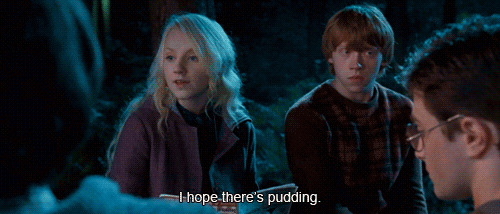 What would we do without the Luna's of the world? These girls are sweet, smart, and totally unique. They are the people you can talk to about anything. They are great listeners and want what's best for you. Never underestimate the strength of the Lovegood family (or the Pi Phi family) because they can handle anything.
Fleur Delacour: Kappa Kappa Gamma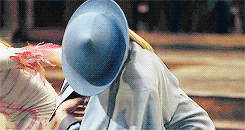 These girls have their stuff together! They are smart and classy just like Fleur. Brave enough to put their name in the Goblet of Fire and compete in the Triwizard Tournament. She will help you with your homework and always dress on point. You know that friend who seems to always do everything right, Fleur's that girl.
Neville Longbottom: Sigma Phi Epsilon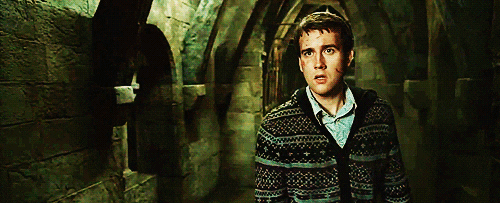 This is the guy you want on your team. He will stay loyal to his house as long as he lives. His strength isn't always recognized until it is necessary for him to use it. He will stand up for his friends and will do what is right. This guy has been your friend since the beginning of college and you know he'll be a friend for the rest of your life.
Albus Dumbledore: Interfraternity Council
Cause he's da boss.
Minerva McGonagall: Panhellenic Association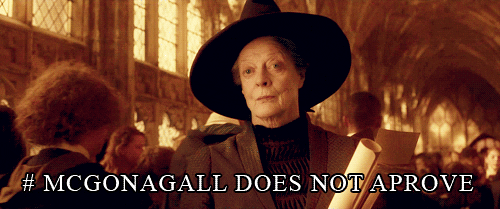 Cause she's da boss. You've all probably received this look before from someone on Panhellenic but just like Professor McGonagall, you know they'll always love you.
Didn't see your sorority or fraternity on here? You decide which Harry Potter character fits best in your world!