Is this a stretch? Probably, but if there's two things we love it's Thanksgiving dinner and Greek life, so a combo of both simply had to happen. Here's the line up of our greek life family dinner. 
Turkey
Sigma Chi
"I'm a classic mannnn. You can be mean when you look this clean." -that one song that no one knows who sings but everyone knows it. Sigma Chi's are just classic men, plain and simple. Nothin' too crazy or fancy, just keepin' traditional alive. Also, Sigma Chi's are probably the ones hunting the wild turkey to bring in for dinner so we gotta give them credit. Thanksgiving isn't Thanksgiving without a turkey, and Greek life isn't Greek life without our Sigma Chi's. 
Stuffing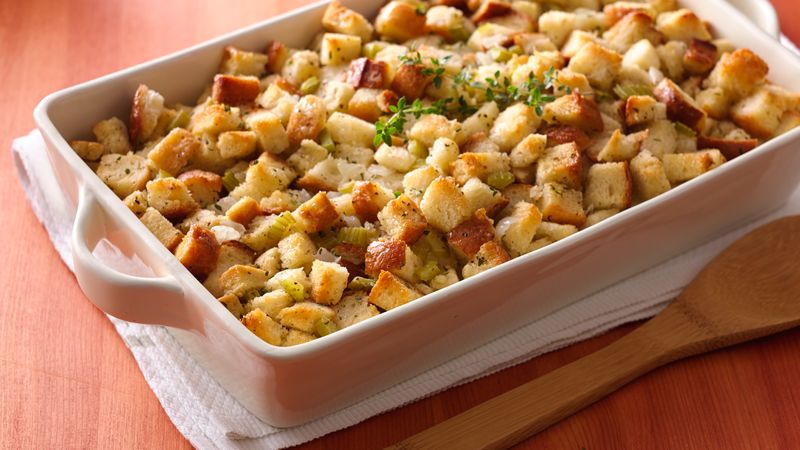 Phi Gamma Delta
What can be better than grandmas homemade stuffing?! Not a lot because it's made with love. FIJIs are loyal to their brothers, just like your family is loyal to each other. Even when you disagree on politics! Stuffing is actually called stuffing because you stuff it in your mouth when your family starts talking about the election. FIJIs are always there for you, just like your grandma's homemade stuffing.
Sweet Potato Casserole 
Delta Gamma
We're not just saying this because DGs are so sweet (well actually we kind of are)! Everyone is always pumped to see their Great Aunt Sue come through the door holding like five pans of sweet potato casserole-- that's how everyone feels when they see the DGs on campus! Their sweetness might be the only thing better than the marshmellows on top of sweet potato casserole. 
Mashed Potatoes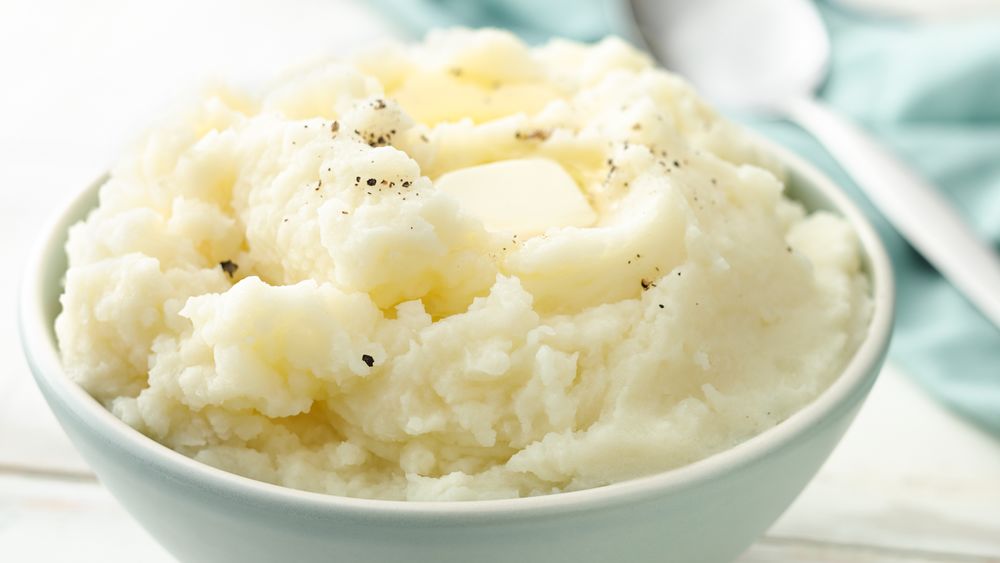 Kappa Alpha
You will not find a plate at Thanksgiving without a giant pile of mashed potatoes on it (except for your weird healthy Aunt Jennifer that runs marathons and stuff, get out Aunt Jennifer, Thanksgiving is NOT for you!) When you go to the KA house you are guaranteed to meet a new best friend. Kappa Alpha's are inviting and people are drawn to them and let's be honest we are drawn to potatoes.
Green Beans WITH BACON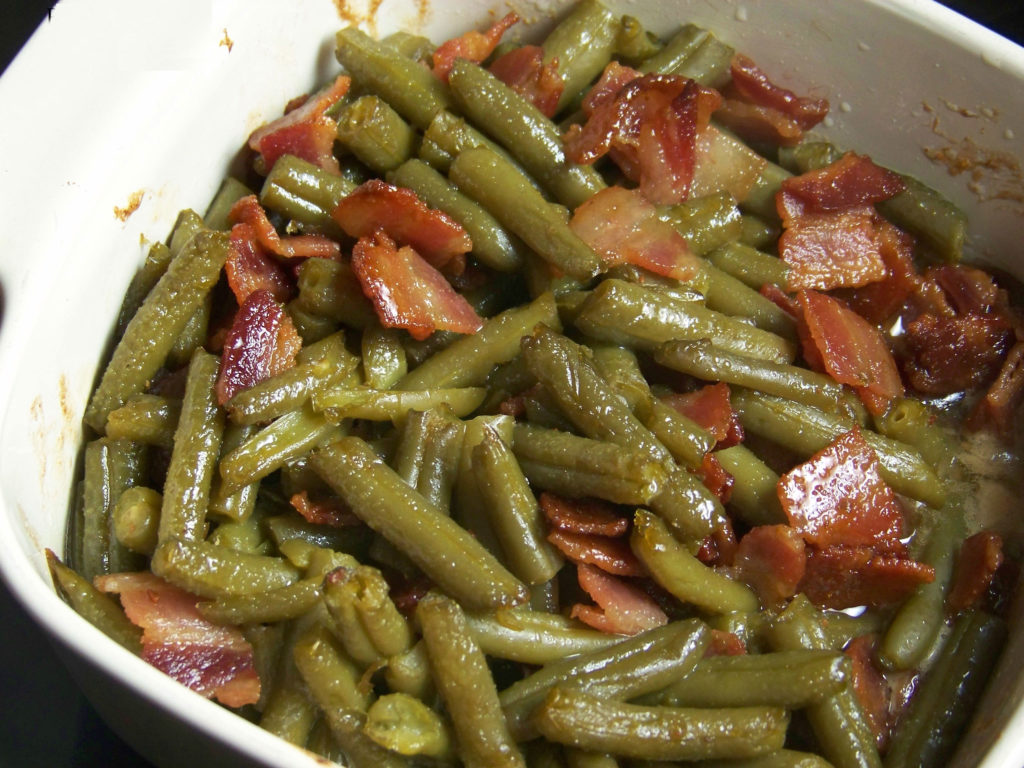 Kappa Delta 
Green beans for our green KDs! But you can't forget the bacon, I mean green beans are okay on their own, but you add some bacon and brown sugar to it and you know it's going down. It reminds us of Kappa Delta because yeah, Greek life is great on it's own, but when you throw Kappa Delta into the mix it's perfection. Green beans put a perfect mix into the all carb diet that is Thanksgiving dinner, but of course you've gotta make them a little unhealthy. 
Gravy
Alpha Omicron Pi
It's alllll gravy! Honestly, how would turkey and mashed potatoes survive without gravy? How would we survive without our AOPi girlies? They take the classy and make it fun. Just like gravy! Even if your turkey is dry and gross because your weird Uncle Rob bought it from one of his friends behind a gas station, you can put gravy on it and it's instantly better!? Just like when your day is bad and it feels like you ate gas station turkey, call up one of your AOPi girls and they'll make it better.
Cranberry Sauce
Phi Mu
It's no coincidence that Phi Mu's color is pink and that cranberry's are pink...ish. These will sweeten up any holiday party, just like the Phi Mus sweeten up our Greek life family. Just like Kappa Delta you've gotta mix up the bread and the carbs with some fruits, but you know, plain cranberries ain't gonna cut it. Just like average houses aren't going to cut it on our campus, Phi Mu has all the houses stepping their game up. 
Rolls 
Lambda Chi Alpha
Goin' with the flow? Rollin' with the homies? Easy for our Lambda Chi guys. These are the people you're going to want to sit by at your family Thanksgiving dinner because they will keep you calm and sane. Just like everyone wants to sit by the rolls at dinner. You want those rolls an arms length away at all times. Just like when people start breaking out the "how's school?", "who'd you vote for?", and "why don't you have a significant other?" questions you're gonna wanna have your Lambda best friend to ease some tention. Or you could just shove a roll in your mouth. 
Pumpkin Pie
Alpha Delta Pi
AD (pumpkin) Pi! Our ADPi girls are sweet and unique just like a delicious pumpkin pie. Of course there's pecan and cherry and whatever the else, but nothing is as special on Thanksgiving as pumpkin pie! Thanksgiving without pumpkin pie is like Beyonce without slaying, it just doesn't happen. 
Macaroni and Cheese
Pi Kappa Alpha 
The only golden arches better than McDonalds. If you family hasn't jumped on the Thanksgiving macaroni train, what the heck are they thinking? Just like if you haven't been hanging around the Pike house, what are you doing? These guys are fun loving and have hearts like gold (similar to the color of cheese.) 
Just like Thanksgiving dinner would be lost without these favorite foods, Greek life wouldn't be the same without all the wonderful sorority and fraternity houses on our campuses!