Walking into classes
Freshmen
You are so ready for this. You sent your mom your "1st Day of School Selfie" and she posted it on Facebook for all her mom friends to like. You get to class exactly 15 minutes early not to look desperate, but also to get the best seat in the class. Don't worry, that will fade. But keep up the punctaility as long as you can.
Seniors
IF you go to class, you will have Starbucks in hand and will be at least 13 minutes late. You're not the one at fault, everyone else is a try-hard and you are just being realistic because we all know nothing important happens in the first 15 minutes of class. Your teacher probably won't love you, but she understands Senioritis and you know her Starbucks order, so she'll come around. Grande iced mocha, for you, Professor. ;)
What you wear to class
Freshmen
Freshmen can be described as "doin' the most." These girls will be the one's in front of the class with their hair done perfectly and the perfect amount of makeup on. They have their Houndstooth Press sorority t-shirt perfectly ironed with their jeans and their pearl earrings. They have their clothes lined out for everyday of the week and it is all their sorority t-shirts that they went out and bought immediately after Bid Day. They are so excited to finally wear their letters and they treat campus like a runway. If you spot a dress on campus it will be a freshman 100% of the time.
Seniors
Seniors can be described as, "Yeah, I did wear this to bed, what's it to ya?" They can often be found bragging about how many days they've gone without showering. They buy their sorority t-shirts in a triple XL so none of the fabric touches their body. People really can't distinguish them between humans and shapeless blobs and they like it that way. By senior year, you run out of people to impress, so t-shirts to the frat houses, it is.
Eating Habits
Freshmen
Freshmen are so freakin' terrified of the Freshman 15. You can find them lined up at the cafeteria salad bar and counting almonds during class. They frequent the gym and made sure they got all the cutie workout clothes before making their college debute. With more opportunities to "bae up," freshman girls and boys are scouting the gym looking for their "Swolemate." But dessert as an option for every meal, doesn't exactly help the cause. Remember, life is short, eat the cupcake.
Seniors
What do you mean coffee isn't a food group? 80% coffee, 60% pizza, that's more than 100% but Seniors are more than 100% over dieting. Life is busier, jobs are busier, you probably impulsively purchased a dog and so motherhood takes up too much time to go to the gym. No one will convince you that going to the gym is better than cuddling your dog and watching your 13th episode of "Dance Moms." You understand that any free time you have should not be spent stuggling to even get up the gym stairs, and should be enjoyed in the comfort of a bubble bath, listening to throwback Avril Lavigne.
Using the library
Freshmen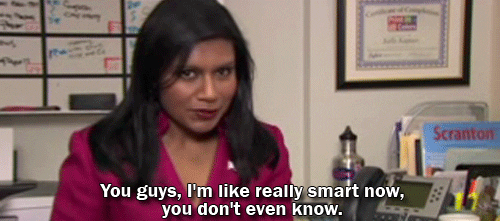 "Hey guys, who wants to go to the library?" is a common text you recieve in your group text with your friends. The library isn't only a place to get your study on, but is the prime social spot. Walk the aisles until you see that cute boy from your Business Law class and sit near him, but not like too close, but close, and look really smart. During finals, you enjoy the free library snacks and the social scene while you watch the oldies struggle to survive.
Seniors
DO NOT invite seniors to the library it gets really hard making up excuses why they don't want to go. By senior year most students have been living off campus for almost three years and being on campus feels like a cage. They prefer to struggle to get their lives together in the comfort of their own home.
Driving on campus
Freshmen
Hands on 10 and 2! Focus, ladies. Pedestrians always have the right of way to you! You are considerate and cautious. Playing your music a t a reasonable level to not disturb others on campus. You will park seven miles away from campus if it means no parking ticket, it's okay if you show up to class drenched with sweat because it's 98 degrees and you're trekking across campus, you avoided a $20 ticket and maintained a perfect record. Good for you freshman drivers, you are good samaritans.
Seniors
Beware cars and humans alike, senior drivers don't give a crap. If your body is in the road you are fair game. These drivers have places to be and odds are they are probably fifteen minutes late already so your safety is their last priority. They have an entire wall decorated with all of the parking tickets they've received since Sophomore year and display them proudly. Odds are more than half of them are not paid and their banned from parking on campus, but that's not stopping them. These seniors are late, tired, and not going to let anything get in their way.
Emailing professors
Freshmen
Do you prefer MLA or APA format when I email you, professor? You make yourself none as the sweetest peach there ever was when emailing your professor. You know this will come in handy when you have an 89 percent at the end of the semester and you work your sweet freshman charm on that professor of yours. Bribing also helps.
Seniors
"Ayyyy, dude suh?" Usually how seniors in college start their emails to their professors. At this point in your college career, you're over it and you know your professors are definitely over it. You understand that you're going to get a response that looks a lot like, "Sure, that's fine" or "No." Professors, even though they are some of the best and the brightest, don't really care about impressing their students via email, so why should you?
Graduating
Freshmen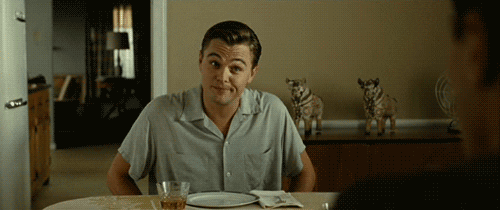 They ain't worried about it. They ain't. Freshmen have four years to figure this life thing out. So freshmen are going to put it off until the absolute very last second, just like the seniors did before them. They are enjoying the freedom from their parents, the new friends they've made, and the new bae options-- so graduating smaduating.
Seniors
"Panic mode: ENGAGE. Wait engage? Shouldn't we all be engaged by now?" The thoughts of most seniors in college, so if you feel just as unprepared, never fear. You are not alone in this. But you feel super alone in this. Getting your life together isn't as hard as it sounds: just a place to live, food to eat, friends to hang out with, a significant other to grow old with, a car, a job... it's fine! You made it through these past four years, primairily unscathed, so no doubt that you're going to make it through these next ones. Life works out. And if you're really struggling, retail therapy always helps.