We can't all be Elle Woods (but that won't stop us from trying)! One of the best things about being in a sorority is how different the girls are from one another! Whether you're barely there or always there, you love being part of something bigger than yourself. I'm sure you'll find the type of sorority girl that describes you and your friends! 
So, which sorority girl are you...
The Quadruple Legacy 
You know the one, who walks into the house and is immediately like...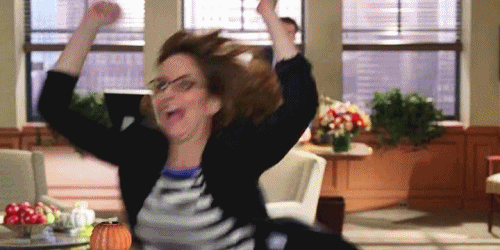 Her great grandma, mom, aunts, sister, probably dog were all in the same sorority and she was born throwin' what she knows. If you're looking for spirit and pride, look no further than this sister. Girls like this will make you proud to be apart of the thing that means so much to them! Let them crowd your apartment door to do door chants, it's their thing.
The Involved One
You probably know this one because she's probably your Chapter President
She is basically the Katniss of the chapter, always taking one for the team and putting everyone before herself. This is the number you want to have in your phone when you don't know what time recruitment practice is and where was that t-shirt pass out one more time? She's beauty and she's grace, she's the involved one. Someone needs to know what's up and this girl knows what's up.
The Low Key One
"Where have you been? It's been so long!" 
People that have known you since Freshman year still don't even know you're in a sorority and you're okay with that! Your focus may be on school, work, or Netflix, but that doesn't mean you don't love your sisters. Distance makes the heart grow fonder, right? You'll occasionally say something in the GroupMe to reassure everyone you're still alive. It's okay if sorority life isn't your entire life. You need low key girls to remind you that there are other things outside of your sorority house! 
The Funny One
"Oh no. She's being weird again."
You're always doing something weird to make your sorority sisters laugh. When you post something on the Facebook page or GroupMe people always check it to see what the heck you're up to. We are so thankful for you on rough days when we just need to laugh and stop taking everything so seriously. LOL with these ladies.
The Mom
The cool mom...
but still a mom. You take care of your sisters like they're you're babies! If we're ever in trouble we call you and you're there in five minutes with Sonic and a hug. You want what's best for your chapter but most importantly for your friends. Your heart is a big as a Sonic Route 44 Raspberry Lemon water. We'll be sure to celebrate you on Mom's Day! 
T-Shirt Queen
Hey you're not in it for the t-shirts, but... okay, they're a huge plus!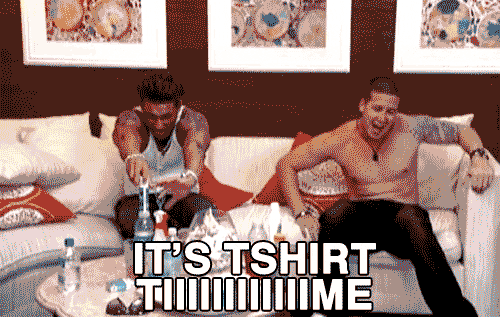 Just like the classy *cough no cough cough* men of Jersey Shore, you just know how to appreciate a good t-shirt. If people want to find you they don't have to look any further than the t-shirt pass out. Your guy friends love you because they know if they ever want a sorority shirt, you're the girl to talk to. Your name is thrown around to the younger girls because you have enough t-shirts to supply the whole incoming pledge class. We may be a little bias, but this might be The Houndstooth Press' favorite sorority girl. 
The Tutor
Keeping our sorority's GPA up since Freshman year.
If you've got school question, this is your girl. She somehow knows everything about every subject and if she doesn't know, she knows someone that knows. College classes can be freakin' hard, so having this educated genius as a friend is truly a blessing. I assume this sorority girl is probably your parent's favorite friend of yours. Buy her Starbucks because being a baby genius takes major caffeine. 
No matter what sorority girl you or your friends are you fit together in perfect chaos! 
Tag your sisters and let them know what type of sorority girl they are :)