Hello, I'm Chris Harrison

and you're watching The Bachelor! 
Just kidding, I'm not and you're not! 
It's your favorite guilty pleasure: Monday night Bachelor with your girls (and boyfriends we know you get sucked into the drama). We hate that we love it, but we do, we love it! If you've seen The Bachelor or Bachelorette you know they love those stereotypical contestants: the crazies, the sweeties, the quiet ones. You probably relate to at least one of these girls (sometimes the crazy girl more than we would like to admit). So will you get the rose tonight? Which Bachelor contestant do you relate to most? 
The Crazy One 

Yeah... we're pretty sure you're on here just to get the show ratings, but we are #thankful for you. Whether you're complaining about how hard your cankles have made your life *cough cough Olivia* or trying to convince everyone a pomegranate is an onion, we'll be here watching and waiting. You're Britney Spears circa 2007. But, there's no question about it-- you'll be remembered. 
The Sweet One

You are a crowd fave, of course. The Bachelor/Bachelorette sees this and is naturally drawn to you for a glimpse of sanity. The other people can't even help but like you. No one will find you saying "I'm not here to make friends", but instead they'll see you making friends. Even if you don't win there won't be any bad blood, when you say to the Bachelor/Bachelorette you just "want them to be happy", we believe you. Never change, sweet one. Never change.
The One That Leaves

"This process just isn't for me." What! Dating a guy or girl that's dating 25 other people isn't for you?!  No way! This person sticks around for a little while, gets their name and their face out there and then peaces out. No one really remembers them except the other contestants that are just happy there's not a rose ceremony that week. Props to you. You tried dating a person that's dating other people, but that's not something everyone is good at.
The Jealous One

Oh, the irony. Jealousy isn't a going to help you get through this. And it could be your downfall. You probably are the first to say "I love you" and the first to get mad about "your" boo is hanging out with other people. I'm sorry to say: that is literally the point of the show! The Bachelor/Bachelorette is not for the jealous-type or for the committed-to-one-person type.
The One With The Boyfriend/Girlfriend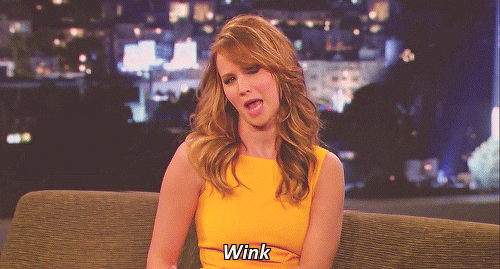 Sometimes you just need a really creative way to promote your energy drink company. Joining the Bachelor is one way to do it. Your boyfriend or girlfriend back home actually encourages you to do well because the more famous you get, the more money you'll have to spend on gifts/engagement rings for them. This one always ends up hated, but remembered. 
The One That Everyone Forgets About
We'll call it low key. But seriously, how are you still there? It can be like week eight and there's still that person that hasn't even been on a date and no one knows their name. The other contestants probably like them because they don't feel threatened by them. Sorry no one remembers your name, but you can still say you were on TV!
The One That Wins
You might be the crowd fave, or you might leave everyone confused. But hey, you're getting that bling! Congratulations! *Disclaimer: from what I can gather about 2 out of the 30 couples are still together, so even when you win... you still were on a show to compete for love... But the best of luck to you all! 
Ladies, the final rose...