How To Be Your Sorority's Best Big/Little Duo
The Bonnie to your Clyde. The Kim to your Kanye. The queso to your chips. All things you would probably use to describe your relationship with your big or little. From these popular duos to you, here's some tips on being the best big/little duo on sorority row.
Always have your sister's back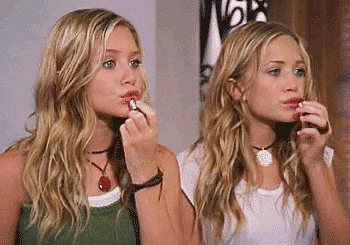 Mary-Kate and Ashley Olsen are the ultimate #goals when it comes to being sisters. Because they were sisters on and off screen, they were around each other A LOT growing up. Now the Olsen twins even have their own (hugely successful) clothing line together! But no matter what obstacle we watched them encounter in their movies, they always left us with the message to have each other's backs in times of crises. When your little calls you and needs you to help her plan her first function outfit or talk about a class she's struggling with, you simply reply, "You got it, dude".
Remind them how important they are to you
If you've seen Gossip Girl, then you know Serena and Blair had their ups and downs. Even though Serena and Blair's problems might not have been things like fighting over a boy to take to the Kappa date function, in the end they were there for each other because that's what sisters do. No matter how much you may disagree on you'll always have one thing in common- you're sisters. That means you have someone to love you no matter what!
Function together
Who else better to function with than your big/little? Lorelai and Rory hated being apart and always wanted to find fun things to do together. A function is a perfect opportunity for you and your sister to hang out outside of the sorority house. You guys can get ready together and even coordinate your outfits if you're really feeling it. Plus it gives you an excuse to order another t-shirt. Having fun with your sis is what it's all about.
Make an effort to really know your sister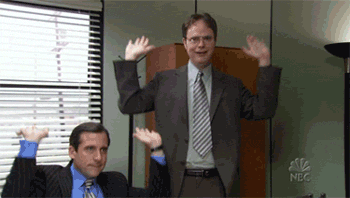 Whether or not Michael would admit it, he and Dwight had a special bond on The Office that one can only hope for in a best friend. Dwight made it his duty to know everything about Michael, and while you probably shouldn't go that far, his dedication is admirable. Part of trusting your sister is being able to confide in them and not worry about what they may think. It could also be as simple as knowing their favorite candy so that you can bring it to them when they're feeling down. We all need a Dwight in our life.
Capture your memories together
Whether it's a simple Instagram post…or 103 scrapbooks, don't forget to capture your time together so it can last a lifetime. Leslie Knope made sure that her and Ann's friendship would be remembered. Even if you guys just accidentally showed up in the same t-shirt, any kind of big/little posts always turn out cute. Plus, why not show off your bestie to the world?
Always tell them the truth
If you don't like that skirt on them, it's best to tell them before they wear it in front of the whole chapter. Cher and Dionne were not a pair to shy away from the truth, even if it hurt a little. Bigs need to look out for their littles, and vice versa. Part of what makes a great duo is being about to be truthful with each other to save them from future embarrassment.
Be her cheerleader
Chandler and Joey are the perfect example of true friendship. They encourage each other to be the best versions of themselves and you should do the same for your sister! Whether it be going to her intramural game or helping her get through finals, always be encouraging towards her. Sometimes even just a little motivation can go a long way when it comes from someone that's important to you!
Laugh at anyone who thinks they love your big/little more than you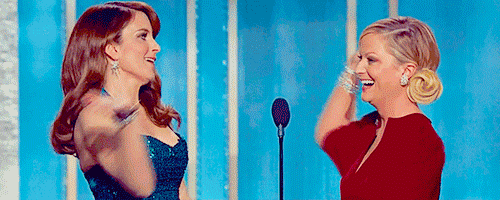 Even though they only played sisters in a movie, Amy Poehler and Tina Fey are pretty much sisters in real life. They love each other's company and are always seen together, probably like you and your sister! Friends are great, but nothing beats the bond of a sister.
Think you and your sister have what it takes to be the ultimate big/little duo?