How to Survive Sorority Recruitment as a Current Member
 You've done it before and now you're doing it again. It turns out recruitment looks a little different from the other side.
1. Practice makes perfect
I know you've heard it a million times but it actually proves to be true. You're probably going to be freaked out a little when you realize you're going to be the one talking to the girls this time. It's you who leads the conversation and ultimately decides their fate. That's a pretty big responsibility. But there's no need to panic, because your sorority will probably have lots of practice time so you know exactly what you need to do. It's important that you show up and really listen to what they're saying so you don't have to worry when it's time for the real deal. As long as you practice, you'll be ready come recruitment time.
2. Make it fun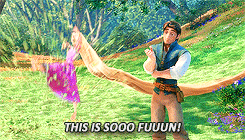 Your experience is really up to you on whether it's good or bad. You could complain all the time, act uninterested, and never show up for practice. Or, you could stay involved and try to make the best out of it because you're about to add to your family. This is supposed to be an exciting experience for everyone, not just the new members. Some schools allow sororities to have dress up days during practice to make it more fun for the current members. If your college participates in that, then make fun costumes and dress up with your sisters. Who knows? You may even get rewarded for being the most spirited.
 3. Pack yourself some food and water
You're going to be having long days/nights when recruitment starts, so you may need something to hold you over between meals. Pack a good snack like a granola bar and a water bottle or anything that's easy and fast to eat. Make sure you drink a lot of water during recruitment because being in a room with a bunch of girls squished together can get really hot really fast. If you get dehydrated you could get very sick so don't skip out on water breaks. It's easy to get caught up in the hustle and bustle of recruitment but don't forget to stay healthy.
4. Take pictures with your sisters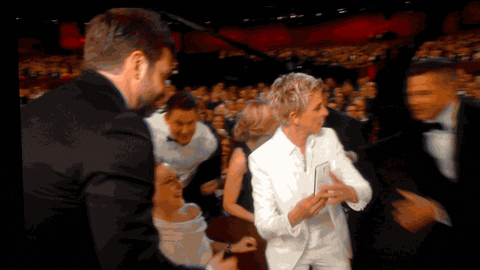 Recruitment is an experience only select girls get to experience in their lifetime. Don't forget to take pictures and capture the memories you're making along the way. New members look at social media account and have no idea what to expect for recruitment. By you uploading pictures of you having fun with your sisters it might make them feel better about the situation as well. Just remember it's a whole lot scarier on the other side so anything you can do to ease their nerves is going to help.
 5. Ask the potential new members meaningful questions
I'm sure it's not hard to remember your own recruitment experiences and I bet there were some conversations you didn't enjoy. Talking about what you did in high school and what clubs you were involved in can get old really fast. Ask the girls questions you wish you were asked during recruitment so they don't have the same experience at your house. Also ask them things that you genuinely want to know about them to help you decide if they're a good fit. You only get a certain amount of time with these girls so make it count!
6. Be positive
There's nothing worse than already being nervous about recruitment, showing up to your first sorority house, and then getting introduced to someone that already looks like they don't want to be there. Don't be that girl to the new members! If you are a positive influence, it's going to rub off not just on them but also on your sisters. It's an exhausting week for everyone but if you stay positive throughout it then it may actually be the time of your life. As the ever-so-famous Hannah Montana once said, "Life's what you make it so let's make it rock". If that song doesn't motivate you I don't know what will.
7. Remember your purpose
You're there to find the best pledge class your sorority has seen so far! You want to find girls that are going to live up to the legacy you're leaving when you graduate and who will continue to give your sorority a positive reputation. Try your hardest to recruit the best, and have fun doing so!
Is it Bid Day yet?