What Sorority Bid Day Means to New Members
Imagine the best day of your life, multiply it by 10, and that's a pretty good idea of what Bid Day feels like.
When you get the Bid card…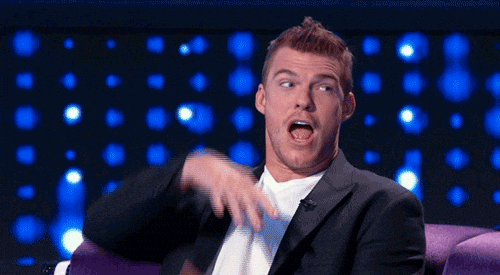 This is the cue for your sigh of relief. Girls' work so hard throughout recruitment to find the perfect sorority they match up with and to know that someone has accepted them with open arms an enormous load of stress off your shoulders. Gone are the days when you were unsure about going Greek or if you could fit in, this card proves that somewhere on that campus you fit in perfectly. It's the equivalent of Charlie from Willie Wonka and the Chocolate Factory finally finding his golden ticket. Inside that envelope is your golden ticket and it's extremely hard to not want to rip it right open then and there.
And you finally get to open it.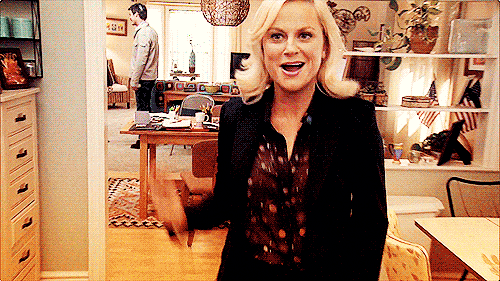 WOO!! You're officially a member of *insert sorority name here*!! Whether or not it was your first choice, at this point you're just so thankful to be a part of Greek life and have a new home away from home. Seeing your name written on a bid day card is such an exciting feeling and something to be proud of! You completed recruitment and now you're a part of a lifelong sisterhood. If there's ever a time to pat yourself on the back it's Bid Day.
Then you get to tell your friends and family that you got in…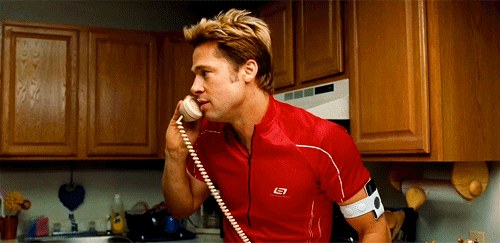 If anyone was as nervous as you were for Bid Day, it was probably your mom. Recruitment is a hard time for families as well because they don't get to go through it with you and want the best for their daughter. When you can tell your mom you're officially a member of a sorority, she's probably going to hug you harder than she's ever hugged you before. You can also talk with the girls you made friends with during recruitment and see where they ended up. You may even be sisters with them now! It's all very exciting and your loved ones are going to be just as excited with you.
And now you get to go see your new house for the first time as a new member.
You probably glanced at it during recruitment, but there's so much going on that it was hard to even focus on the house itself. But when you walk up as a new member you're going to be in awe that you now get to call this place home. It will hit you that this is the place you'll be when you need to sisters to help you study or a place to chill in between classes. What's theirs is now yours and that's an amazing feeling!
Then you get to party all day…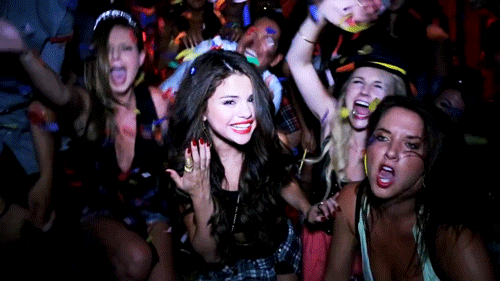 Bid Day is nothing short of the coolest party you've ever been to. Girl's are screaming and crying everywhere around you because everyone's so happy to be in the same position you are. The energy level is so high and you can't help but join in on the excitement of it all. Everyone is there to celebrate YOU and welcome you to their sisterhood. It's been a long road but now you're surrounded by girls who handpicked you to join them. It's a celebration and they want it to be as special for you as possible! The stress and worry is over because now it's time to party with your new sisters.
And you finally get to throw what you know.
The house is probably decorated really cute and everyone's wearing fun outfits, it's the perfect opportunity to take a picture and save the memory of such a special day. If you didn't know how to throw the sorority sign yet older members will show you how it's done and it's probably not as complicated as you thought. This the first of many pictures you're going to take alongside these new girls and you can't help but wonder what the future holds for you in this sorority.
No matter what, Bid Day is a positive reminder that there's a reason you were put in your sorority. It's where you belong and you wouldn't have it any other way!