You Kow it's Spring Rush When…
The spring season has sprung and while it's warming up on campus, the fraternities are embracing Spring too with none other than Spring rush. How important this is to each fraternal varies. They all have different amounts of bids they have to offer and all have different approaches to their recruitment processes. But there are some definite things that they all share in common and are telltale signs in place on campus that Spring rush is in full swing.
1. Jerseys
Yes, jerseys can be worn at any point during the year. But they are so much more popular with boys than with girls. I mean why would us girls want to wear something that is designed for 6'4, sweaty men? That's why boys where them; and what better place to wear them than in their own fraternity house while they talk (yell) at rushees? There's really not. When you scroll through your Instagram feed or Snapchat stories on a Saturday afternoon you're bound to see a picture of a group of boys standing outside their frat house, or on a balcony, red solo cup in hand and of course, you guessed it, a jersey on. It's the "frat boy takes spring" outfit. We don't even need to predict fashion trends or colors for them, we already know what it's going to be, jersey or bust.
2. Day Parties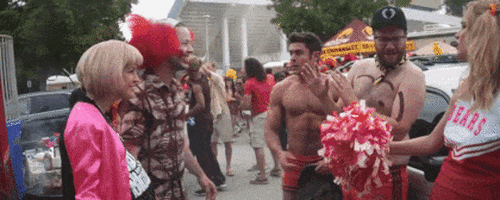 This essential spring semester is not one without the notorious day parties otherwise known as "darties." These run rampant on college campuses and are a very hot spot for rushees. Who wouldn't love to party at 2 o'clock in the afternoon on a Saturday? The answer is simple, everyone wants too. If the high is above 70 degrees and it's March you can bet yourself that some form of rush is going on. Bros being bros, enjoying the sunshine. Females flock. Everything falls into place.
3. Massive Parties to Impress Rushees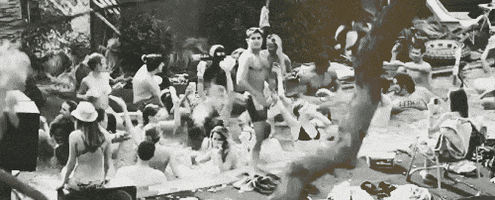 This actually happens all year long. But the majority of them happen during the second semester. They are massive ragers that are anticipated for many weeks leading up to them. All rushees are invited to these parties to see if this fraternity really does know how to "throw down." Just truly a great way to get to know the boys, doing what you'll end up doing for the next 3-4 years as a member. The girls countdown the days to these parties and everyone has a good time.
4. High Schoolers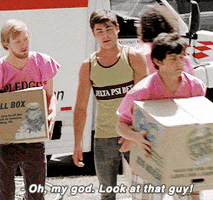 Randomly spot a guy that looks like he should be chilling in someone's basement and not a college party? He's probably there trying to secure a spot for the Fall. He will be wide-eyed and look slightly bewildered by the amount of scantily clad females that are suddenly surrounding contrary to high school. He will be trying to impress multiple members and most likely be surrounded by other high schoolers. If you feel out of place at any rush event you go to, just remember you actually go to school there.
5. Boys Randomly Dressed Up
This is a bit opposite of the whole jersey epidemic. But you'll spot boys looking pretty suave sporting a suit or khakis on a Tuesday. This can be quite unusual but you'll get used to it. The members and the rushees will be dressed alike and maybe behaving a tad more gentlemanly. See that kid leaving the dining hall all decked out? Probably something to do with rush.
6. Secret Parties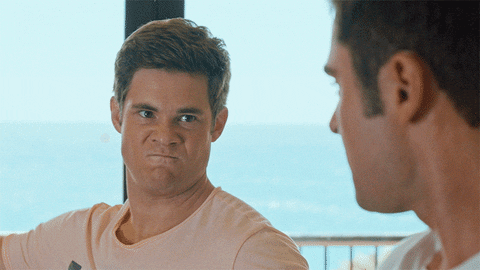 This aspect of rush is a bit harder to talk about seeing as the word secret is literally in the clause. But fraternities have their secrets too. There definitely will be bro nights. Secret bro nights. There's really no telling what happens these nights consist of, one can only wonder. Maybe it is best we don't know what happens during these secret parties, and thank god we aren't rushees.