Phi Gamma Delta
Phi Gamma Delta, also called Fiji or Phi Gam, was founded in April of 1848. The fraternity was founded at Jefferson College in Pennsylvania, and now has more than 142 chapters, with colonies throughout the U.S and Canada. More than 170,000 brothers have joined the fraternity since its founding.
Six students joined together to create a secret society that April, and those six members are now referred to as the Immortal Six. The Immortal Six are: Daniel Webster Crofts, James Elliot Jr., Naaman Fletcher, Ellis Bailey Gregg, John Templeton McCarty, and Samuel Beatty Wilson. Originally, the secret society was named The Delta Association. It wasn't until 1891 that May 1, 1848 was declared "Founder's Day," and became recognized as the founding date for Phi Gamma Delta.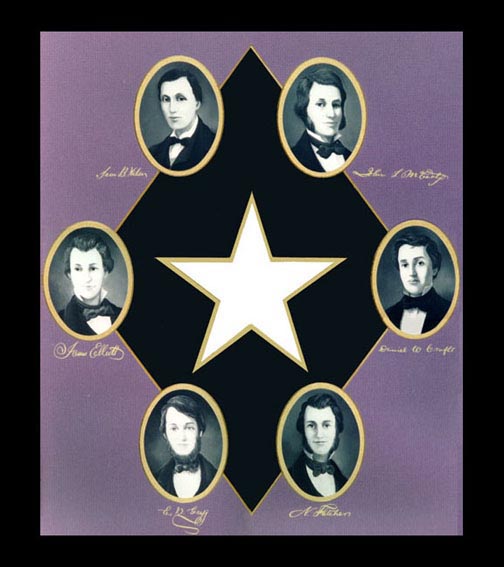 Phi Gam Colors and Motto
Phi Gamma Delta is built on a foundation of friendship. Brothers are not called alumnae, but instead "Graduate Brothers," as the principals of the fraternity stay with its members throughout their entire lives. This concept is represented through the fraternity's motto: "friendship, the sweetest influence." It is further represented by the fraternity's official color, royal purple, historically used to symbolize wisdom, nobility, and ambition.
The Phi Gam Mission and Symbolism
Phi Gam's mission is to instill the values of friendship, knowledge, service, morality, and excellence in its members. These core values live on through members, even after graduating, giving rise to another Phi Gam motto: "Not for college days alone." Its symbol is a star encased within a diamond shape, and the crest features an owl, a shield with three stars and three clematises, the fraternity's official flower.
Fiji and Phi Gam Nicknames
Phi Gam restricts the use of its Greek letters, which is why all of the fraternity's merchandise instead says Fiji. The letters are only to be used alongside official symbols, such as on member badges, the official flag, the official seal, and on the certificate of membership. As they are considered sacred, the letters must never be used on anything that can be easily destroyed.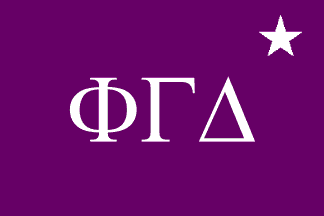 Phi Gam Philanthropy
Each year, Phi Gam brothers contribute countless hours of service and thousands of dollars to United Service Organizations (USO) and other partners. Currently, the fraternity raises more than $900,000 each year, and contributes more than 140,000 service hours. Its goal going forward is to surpass the $1 million mark and volunteer at least 200,000 hours annually. Fiji also partnered with the Red Cross in 2004, and members take part in a variety of fundraising and other projects every year.
Show your support for Phi Gam and your brothers with customizable T-shirts from Houndstooth Press.
Sources: