Alpha Sigma Alpha Current Member Spotlight
Kelsey Broaddrick
Kelsey goes to the University of Central Arkansas and will be a senior this year. She pledged Alpha Sig in the fall of 2013 as a freshman. Kelsey is studying English and Political Science and will be graduating as a double major. After College Kelsey plans to attend law school to continue her education.  Kelsey also has a twin sister, Kailey, who is in her sorority as well. When going through Recruitment Kelsey fell in love with alpha sigma alpha because she says, "when I went into the ASA room, I always felt at home. They asked me things that were not just surface level, and they were interested in bettering me as a woman. I was running in our Student Government Elections at the time of recruitment, and all of them (especially the woman who would become my Big Sis) were eager to hear how my campaigning was going, and offer encouragement; many of them had served in SGA as well. This solidified my choice!"  Kelsey stays involved on campus by serving on UCA Student Orientation Staff as a Team Leader, she is the Student Director for a leadership club on campus called LEAD Team, and she serves as the Executive President of UCA's Student Government Association. Kelsey says she "loves leadership, and my sorority has pushed me to become a better leader and always go after what I want, even if it can be scary to pursue new things. I wouldn't be in many of my roles on campus without the encouragement and support of my sisters behind me!"
Why Go Greek?
In high school Kelsey attended an all-girl high school in Little Rock, and loved the sisterhood she was able to gain there. When she came to UCA, many people told her that if she wanted the same sense of sisterhood as she had then, she should consider Greek Life.
If you could describe bid day in a song what would the song be? 
"I would say "Who Run Da World (Girls)" by Beyoncé would be a great song to describe Bid Day…LOL. It's a crazy, free for all of glitter-coated women running around and crying at all of the new members. It's the best time ever. All of the hard work has finally paid off, and you see tons of women running out to their new home in whichever sorority they joined. It's an awesome show of girl power, and we're all so excited to finally celebrate at the end of the week!"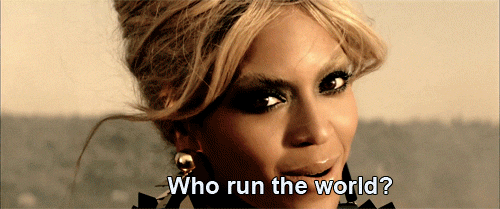 What are Homecoming Traditions like on your campus?
"They are a fun time for all Greek Life to come together and dress up and have a blast, they aren't necessarily competitive. We all paint banners that are based on the homecoming theme and that's judged, but other than that, we are all there to cheer on the homecoming court and enjoy a night of UCA spirit!"
What is your favorite part about being an alpha sigma alpha?
"One of my favorite parts about being an Alpha Sig is the genuine friendships I have made that I wouldn't have had the opportunity to make otherwise. All of my sisters are different from me in some way, so they challenge me to grow and be a better person every day. Alpha Sig has four aims- Social, Intellectual, Physical, and Spiritual. I get to work on all of these aims with my sisters who excel in certain areas and be a more well-rounded woman because of it."
Favorite Halloween costume?
"This past year my Greek twin and I went as Sushi Rolls for Halloween. We found the idea on Pinterest and it made for a good last minute costume! The year before that, I went as the moon Emojis, because it is my favorite Emojis."
Favorite philanthropy?
Alpha Sigma Alpha national philanthropy is Special Olympics, S. June Smith Center, and Girls On the Run International. Chapters hold many events throughout the year to raise money for these causes. Kelsey says her "favorite philanthropy event is Special Olympics! When the Olympics occur in the Spring of every year, Alpha Sig is always so excited to get to go and help in any way we can. Special Olympics is one of our national philanthropies, and it is so rewarding to get to be able to serve at the Olympics in Conway. We help the athletes in a variety of games and areas, basically lending a hand wherever we can!"
What is your favorite part about game days? 
Tailgating is my favorite part about game days. Typically, our tailgates are fun competitions based on the theme of that home game. Sororities will usually be paired with a fraternity and the group decorates their tailgate tent based on the theme. It's a lot of fun to try to go all-out for the theme and also meet new people in Greek Life.
What was the craziest thing you wore to a function?
"My Sophomore year, Alpha Sig had a Halloween mixer with BYX. My twin sister, Kailey, and I love magic, so we wanted to dress up like a rabbit and a magician with a hat. It was pretty funny to have two college students try to create makeshift magician costumes without buying actual costumes. A bedsheet became her magician cape, we made a construction paper top hat, and I used face paint to create my rabbit face. It was a blast."
Favorite memory from formal? 
"My first year in Alpha Sig, our formals were both off campus and out of town, but since then they have been in either Conway or Little Rock. Typically, people will go eat before-hand, or eat the food at formal! One of my favorite memories was a formal in Little Rock with my sorority. My date wasn't going to be able to come until much later in the night, and my little's date ended up not being able to come at the last minute. The two of us just stuck together and made the night a blast anyway together, even though it didn't exactly go according to plans. "
Describe finals week in 3 words/ share a story if you have one from finals week.
"Rough, Stressed, Busy."