The Past
Alpha Sigma Tau is one of the oldest social sororities in America. Its members founded the group on November 4, 1899. At the time of its establishment, Michigan State Normal College was its university of origin. Today, this institution is called Eastern Michigan University.
Eight women began Alpha Sigma Tau because they weren't satisfied with the current sororities at the school. They grew steadily over the next six years and added the Beta Chapter to their rosters in 1905. They now have more than 90 active chapters across the nation. Member totals climb as the organization reaches out to new generations.
The creators of AΣT are recognized and respected within the sorority. Helene Rice, Adriance Rice (Helene's sister), Mayene Tracy, Eva O'Keefe, Mabel Chase, May Gephart, Harriet Marx, and Ruth Dutcher combined their beliefs and values to create the group. The motto "Active, Self-reliant, Trustworthy" highlights the credence of the sorority and the values for which they fight.
Twice per year, the sorority publishes "THE ANCHOR." It covers organization-specific updates as well as social matters and important events.
Symbols
Many symbols distinguish the members of Alpha Sigma Tau. The first is their dedicated icon: the anchor. It's displayed in the crest alongside a crown, book, and several stars topped with a burning candle.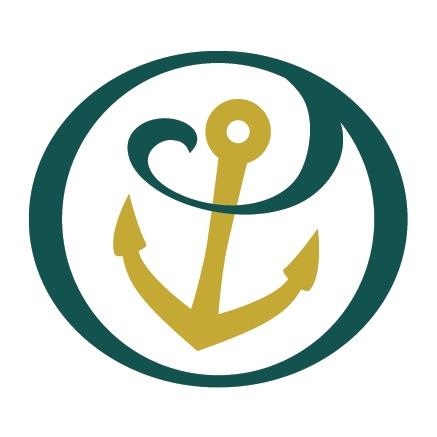 You can also recognize Alpha Sigma Tau by its color duo, which is an emerald green and rich shade of gold. The logos and crest feature the hues together, and they're seen in several other aspects as well.
Most sororities choose a single flower to represent them, and AΣT is no different. The delicate yellow rose complements the organization's colors beautifully. Its gemstone, the pearl, adds another dimension. It's featured on some membership pins for the sisters. Other pins feature rubies, yellow topaz, emeralds, diamonds, and amethysts, depending on the wearer's position.
Charity
The Women's Wellness Initiative inspires women across the nation in pursuit of Alpha Sigma Tau's mission. The endeavor aims to reach women and teach them to improve the lives of others. As such, it's the sorority's chosen philanthropy.
The Women's Wellness Initiative focuses on six dimensions (Occupational, Physical, Spiritual, Emotional, Intellectual, and Social) to accomplish its goals, and AΣT hosts events and reaches out to others to raise money and awareness for these objectives:
Occupational. Functioning at the highest level of social, mental, and physical well-being in a professional setting is the definition of occupational wellness. The WWI aims to support women and challenge them to function at their highest level while working.
Physical. The initiative encourages healthy habits. It teaches women how to avoid harmful decisions and improve their overall well-being.
Spiritual. Personal beliefs are always encouraged, as is tolerating differing opinions. A spiritually strong woman can balance personal and community needs.
Emotional. Being aware of your own feelings and properly managing them shows emotional wellness. It's important that these women create ties with others and offer an optimistic outlook. Determination and stress management can help everyone.
Intellectual. The pursuit of knowledge, culture, and wisdom defines intellectual wellness. Women are encouraged to seek new goals and continuously grow personally while also encouraging others.
Social. Social wellness cultivates an attitude of involvement in society. Thinking about the welfare of mankind over oneself shows sophistication and success in the eyes of the Women's Wellness Initiative.
Alpha Sigma Tau works with this foundation to spread awareness and give women the resources and encouragement necessary to improve their own wellness and go as far as possible in life.
AΣT Gear
Members rely on badges and crests to show their status at meetings and events, but you can take your sorority pride with you in other places, too. T-shirts are the most common way to display your affiliation. At Houndstooth Press, we've been making the finest screen printed shirts in the world. Our business was founded in 1992, so you know that we offer the experience necessary to get the job done right.
We also have a team of dedicated and experienced designers who will work with you to create an incredible and completely unique look – that is still a tribute to your sorority. Just tell us what you have in mind, and then let the magic happen.
Sources: