Meet Marie Brancato! Marie is an alum of the Gamma Phi Beta chapter at The University of Missouri. She pledged Gamma Phi Beta in 2011. 
Why did you decide to go Greek? 
"I went greek because I was coming from a very small high school and I thought a sorority would help me to make friends at such a big school."
Did you know a lot about Greek life before going through recruitment? When going through recruitment what was something or a moment that made you want to be a Gamma Phi Beta?

"I didn't know much about Greek life before going into recruitment. I just knew it was fun and a great way to meet people. While going through recruitment, one of the main reasons I loved Gamma Phi Beta was because of the connections I had with the girls I met."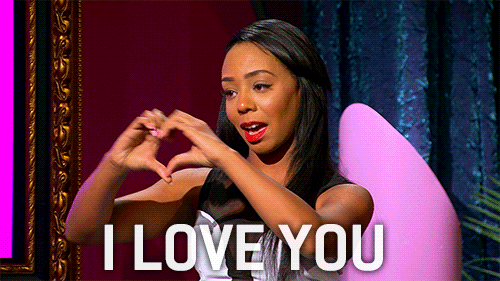 Did Gamma Phi Beta have a skit day that they did during recruitment? If so describe it to me! 
"Mizzou does have a skit day during recruitment. It was my favorite day because I was able to see the personalities of the houses. Gamma Phi Beta's was one of the funniest to me which was of course another reason I loved them. They decorated their basement like it was an award ceremony and they called it the "Gammies." I don't remember most of it but I do remember a girl pretending to be Billy Mays from the infomercials and it was hilarious." 
What were some of the themes you had for functions/mixers? What was the craziest thing you wore to one of them?
"I loved to go all out for our date party themes. Some of my favorite themes Gamma Phi Beta had for our date parties were "Redneck Rage" "Under the Sea" for which I created a mermaid costume that was extremely cute, some Rock and Roll theme I don't remember the name of, and of course our annual Christmas Party that we were allowed to bring two dates to! Senior year I went all out and created a santa costume and went as far as stuffing my belly with a pillow. That didn't really work out in my favor because all the guys thought I was preggars :/"
What was your favorite memory from living in your sorority house?
"My favorite memory from living in Gamma Phi Beta is the night during finals that we decided to take a 2 am study break and do some of the Mizzou bucket list items. We rode the tiger and snuck into the stadium to kiss the 50 all while we should have been cramming for our finals!"
If your college years had a theme song what would the song be?
"If I had a theme song for my years at college it would probably be "On Top of the World" by Imagine Dragins just because it was in Gphi's recruit video every year and it makes me think of Gamma Phi Beta and my sisters!"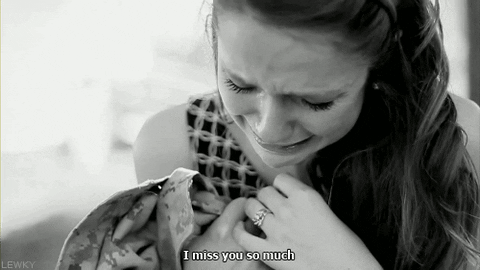 What was the process for getting your little/pledge daughter? Did you have a big reveal? 
"When getting my pledge daughter or "baby" as we called them in gphi, we went through five weeks of trial babies. Each week the babies got a new mom and we gave them a little gift at their new member meetings. During those five weeks the "Moms" are able to take their new baby out to dinner or go out with them and get to know them. At the end of the five weeks, the babies pref their Moms and the Moms pref the babies they want. The night of the "Mom Reveal" the babies do a scavenger hunt through the house collecting their gifts and then were greeted by their Mom at the end!"
Do you still stay in touch with your sorority sisters? What is it like when you get together to catch up?
"My sorority sisters live all over the country and some of my closest friends live pretty far. We keep in touch by texting and phone calls every once in a while but we have yet to have a reunion. I miss them so much and hope we can get together soon!"
Did you hold any positions within your chapter? If so which position and why did you decide to run for that position? 
"I was standards chair for my chapter and I also was a liaison for RAMS (Rockin' Against Multiple Sclerosis). I became standards chair because I wanted to get involved in my chapter and I did RAMS because two of my aunts suffer from Multiple Sclerosis."
How big of a deal was it to own sorority shirts while you were in college and how many do you think you owned? Do you still have some that you wear? 
"Owning sorority shirts was a huge deal in college! All I wore was Gamma Phi Beta shirts. Every thing we did we made a shirt for! I probably owned 25-30 shirts. Some were passed down to me and some I bought (or should I say my Dad bought until he cut me off from gphi clothes!)"
What are you doing now that you are out of college and what do you miss most about it? 
"Since college I have received my Master's and I am currently a 2nd grade teacher. I miss everything about college but I think I miss how carefree and fun it was. I really had no responsibilities and that is something I would love to have now!"